How can Varun Dhawan be like me, wonders Govinda!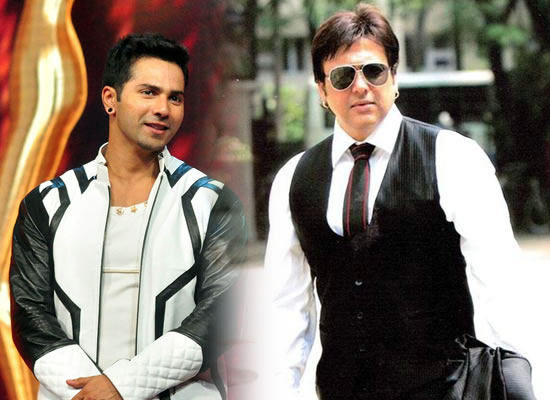 Bollywood actor Govinda wonders why people keep trying to draw comparisons between him and young actor Varun Dhawan.
Varun, due to his naughty and playful acts in most of his movies, is often called the new-age Govinda.
But, Govinda thinks the comparison is a "fake one".
"Ranveer Singh and Varun Dhawan both have a body like Salman Khan. But they can't say it. If they call themselves as Salman Khan, then they won't get films. They can't afford to be against Khan. This is how the filmy world works," Govinda told at an event here on Thursday for the movie "Aa Gaya Hero".
"How can he (Varun) be like me? To become Govinda, he needs to be innocent, uneducated and a poor village boy. Varun is already a son of a director. In the last six years, he hasn't done more than two movies with his father, whereas I did 17 films with his father (David Dhawan)," he further added.
In the 1990s, Bollywood's 'Jodi No.1' Govinda and David Dhawan gave a string of superhits. But, over the years, their equation turned sour.
Talking about it, Govinda told, "When I asked David to make the 18th film with me, he took my subject and titled it 'Chashme Baddoor' and cast Rishi Kapoor in it.
"Then I asked him to put me as a guest appearance. He didn't do that too. After that, I didn't meet him for some years. I kept requesting him to take at least one shot with me so that it could be my 18th film with him. But I don't know what he had in his mind."
For now, Govinda is looking forward to "Aa Gaya Hero", directed by Dipankar Senapati and produced by Govinda. The movie is scheduled to release on March 3.