I don't think cooking for Mira would be romantic at all because I am not a good cook, says Shahid!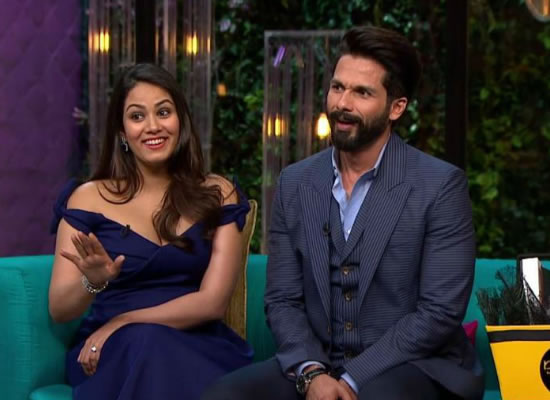 Bollywood actor Shahid Kapoor and Mira Rajput are one of the most gorgeous couples we have in Bollywood. The duo embraced parenthood lately and shared the first picture of their daughter Misha on the actor's social media pages.
Shahid and Mira's delightful moments on Koffee With Karan and his posts for her are loveable and always give us immense #CoupleGoals. Recently, during an interaction with a popular magazine, Shahid was asked about the most romantic gesture both have done to each other.
Shahid specified, "I think romance lies in the smaller things in life. It should be celebrated. I don't think cooking for her would be romantic at all because I am not a good cook! I make smarter choices. I take her out for a meal or set something nice up at home. She really does love food. But we find romance in the smaller things like going for a drive, shopping together, lying on the couch, maybe in the kitchen while she is trying to prepare something while I'm trying to understand what it is. Or her coming with me when I go for award shows."
He further added, "It is being there when someone needs you which really matters. For me, hearing something she says is meaningful because she is a literature student. So, we sit and share thoughts. I have a nice deck, so we put on our lazy chairs, stare at the sea and talk about life."
Shahid was further asked about the most fun experience they both have shared together. He responded to it, telling, "It was after the reception when it was just me and her. We were in Delhi and our reception was over. It was an arranged marriage so we were still in the process of getting to know each other, and finally, it was us, husband and wife, and we were going to be like this for the rest of our lives. That was a very fun yet romantic moment."