Kareena wants Sara to make her debut with KJo, Saif disapproves!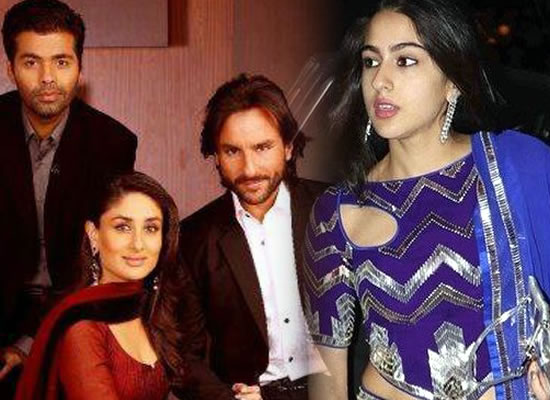 A source reveals that B-town's universal mentor-to-star kids, Karan Johar was keen to launch Sara due to his closeness with the family and due to the potential he saw in the young lady.
Kareena was seemingly excited with Karan's offer and wanted Sara to go ahead with the project. But, father Saif seemingly put his foot down as he did not want Sara to turn into another Alia Bhatt.
A source close to the scene says us, "Kareena and Saif have been having some disagreements about Sara's career. But Saif really does not want Sara to follow Alia's footsteps. Kareena and her girl gang always talk about how Alia's career wouldn't be the way it is, if Karan hadn't launched her. The industry actually thinks that KJO is too involved in Alia's career as he still keeps recommending her to biggie directors and mega projects. Saif does not wish for someone to have that kind of effect on Sara's career. He thinks she should be more independent."
The source further added, "While Kareena understands Saif's line of thought, she feels one movie with Karan would not harm to Sara. She also promised Saif that she will make sure KJO does not get too involved in Sara's career."
Well, apparently and reasonably the final nod lies with Sara. We wonder whose guidance she is bound to take!