Film OK Jaanu's songs are tuneful and lively numbers by the magical Jodi of Rahman and Gulzar.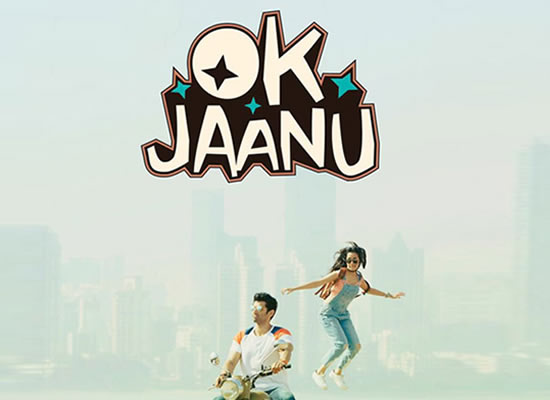 Previously, A.R. Rahman and Gulzar had come together to create music for Jab Tak Hai Jaan in 2012. Now that the pair is back with OK Jaanu, one anticipates something magical from the combo. Since the movie is a remake of Mani Ratnam's OK Kanmani, there are further high anticipations. For this Shaad Ali remake, Rahman retains around half the tunes from the Tamil film and then also creates a few new ones to satisfy to the taste of India level viewers.
The album begins with music composer A.R. Rahman's title track OK Jaanu which has Srinidhi Venkatesh as his singing partner. A lively track, it boasts of some good companionship between Rahman and Srinidhi behind the mike that ensures that you do tap your feet as the song plays on. In fact what is further remarkable is the fact that Srinidhi is sound engineer at Rahman's studio and here she excels as a singer too.
The next number is music composer Arijit Singh's Enna Sona. The very title instantaneously reminds one of Nusrat Fateh Ali Khan's Kinna Sona Tenu Rabb Ne Banaya. But, the song is altogether different as Arijit croons to a new tune by Rahman who maintains the ethnicity of Punjabi flavor.
The next song is Jee Lein with Rahman composition. The composer gives this one an avant-garde treatment and it is amazing to see how he along with Gulzar bring in so many variations to this piece. The manner in which Savithri R Prithvi, Arjun Chandy and Neeti Mohan come together for this feel-good track is admirable.
The next song is Kaara Fankaara. It has a trippy feel to it and Rahman makes it as different and unconventional as a movie setting permits. He had first created this composition for OK Kanmani and with Gulzar, he comes up with an equally influential Hindi version with Paroma Das Gupta, Shashaa Tirupati, Hard Kaur, ADK, Kaly and Ashima Mahajan leading the charge.
The very next songs are 'raga' based 'Saajan Aayo Re' and 'Sunn Bhavara'. Former has Rahman's protégée Jonita Gandhi leading the show. While she expectedly gives a good account of herself, one is almost astonished to see Nakash Aziz, the man behind a couple of massy hits, sharing stage with her. While both of them justify their inclusion, it is also interesting to see how youngster Shashaa Tirupati takes it upon her to lead the show for 'Sunn Bhavara'. She shows her flexibility after 'Kaara Fankaara' and makes her presence felt.
The next song is Maula Wa Sallim with A.R. Rahman's son A.R. Ameen. A.R. Ameen had crooned an Arabic devotional track Maula Wa Sallim in OK Kanmani and it is good to see the track been retained for OK Jaanu now. The song is the kind that deserves to be played in absolute silence since there is certain purity around it which has to be experienced.
The album ends with the Humma Song. Earlier Sonali Bendre had gyrated to the tune of Humma Humma (Bombay) even as Arvind Swamy and Manisha Koirala had their own game on in the background. Well, Aditya Roy Kapur and Shraddha Kapoor have all the action for the camera in 2017 even as Tanishk Bagchi, Jubin Nautiyal and Shashaa Tirupati (with her third song in the album) get into the groove with Badshah chipping in with his rap portions.
Overall, the album of OK Jaanu is elegant with good mass appeals. Rahman and Gulzar come together as a combo for this Karan Johar production and deliver a winner soundtrack. The songs Enna Sona, Ok Jaanu, The Humma Song and Maula Wa Sallim are tuneful and lively numbers.