Travis Barker''s son Landon joins Machine Gun Kelly on stage amid dad's hospitalization!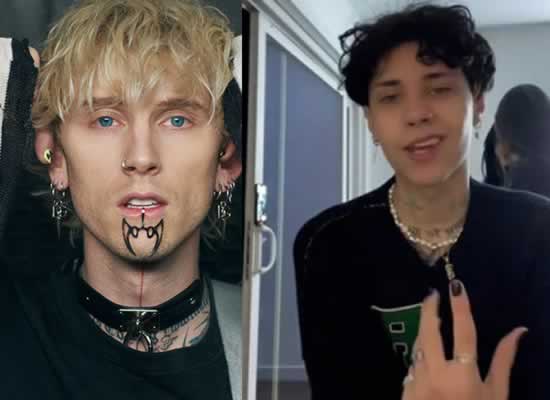 Well-known an American musician Travis Barker was hospitalised in Los Angeles on Tuesday afternoon as snaps of him being rushed to Cedar Sinai were shared by a tabloid. He was accompanied by wife Kourtney Kardashian during the same.
At the same time, Barker's son Landon Asher joined Machine Gun Kelly on stage at the latter's concert in New York. The 18-year-old sang Die in California along with MGK at Madison Square Garden on Tuesday, June 28 and re-posted a video of his performance on his Instagram account. While Landon didn't react to the news of Travis' hospitalisation on his social media, his sister Alabama Barker shared an Instagram storytelling, "Please send your prayers."