Shaan to remember KK on his first death anniversary!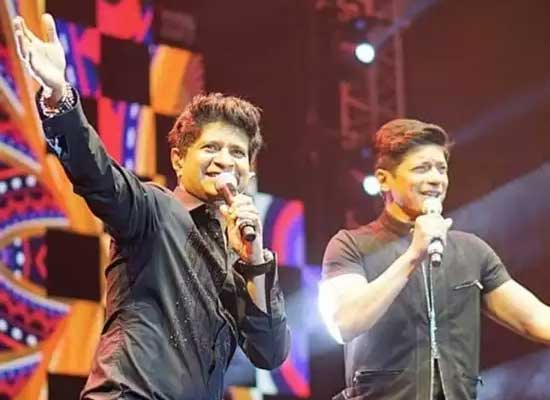 When well-known singer KK passed away last year, the music world lost a treasure. One of India's most well-known singers, Krishnakumar Kunnath, often known by his stage name KK, was recognised for singing a lot of melodic songs, including Tadap Tadap Ke, Pal, Yaaron, Kya Mujhe Pyaar Hai, and many others. Everyone was horrified by the singer's unexpected death last year at a concert in Kolkata after suffering a heart attack. On this day, the first anniversary of KK's passing, his close friend and musician Shaan paid tribute to him and recalled how startled he was to learn of his passing last year.
Over 25 songs were performed by Shaan and KK together, such as Dus Bahaane, Koi Kahe Kehta Rahe, It's The Time To Disco, and many more. Shaan recalled KK and claimed that the two of them were like family and that he was shocked to learn of KK's passing last year. "I thought it was a prank. But when I realised it was true, I was shattered. He was among the most disciplined people around. He wouldn't smoke or drink, and was perfect as far as striking a work-life balance was concerned. The fact that he'd get a heart attack was something no one could believe. I can't believe it's been a year since he left us," revealed Shaan.
He further told that they had a great time while recording songs together, or when performing on stage. He remembered how KK would always be on time and his preparation before his shows or song recordings would always be on point.
Shaan claimed that KK avoided social media and was not a social person. He declared that KK wouldn't take calls or go to parties while on vacation. "He preferred meeting people one-on-one and having engaging chats. Now that he's gone, there are so many memories and things he said that I recall. I also realise that a lot of stuff that he'd say casually had such deep meaning. But he'd say it so causally that it didn't come across as something so meaningful back then," revealed Shaan.