Fans react to Kangana Ranaut's Twitter comeback after nearly 2 years!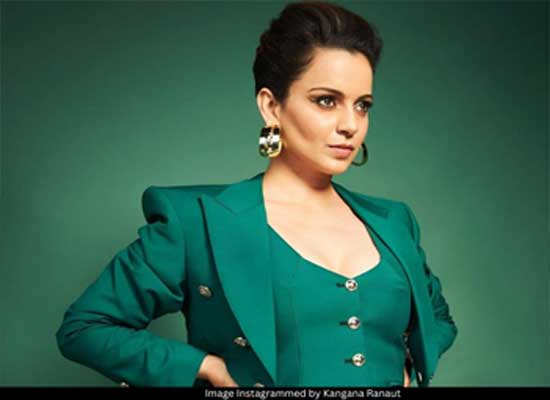 Kangana Ranaut, the queen of controversies, is back on Twitter. Yes, you heard that right! At last, the Twitter ban on Kangana Ranaut has come to an end, almost after two years. The Bollywood actress, who has bagged four National Awards, doesn't shy away from speaking her mind. Known for her bold and inflammatory statements, Kangana Ranaut's Twitter account was suspended in May 2021. However, taking everyone by surprise, the actress announced her return to the micro-blogging site on Tuesday evening.
After marking her Twitter comeback, the Bollywood powerhouse further announced the wrap of her upcoming film 'Emergency'.
The star was welcomed back on the micro-blogging platform with warm messages from ecstatic fans.
One fan wrote, "Without you twitter was feeling deserted. Now you are back abh hoga dhum dhadaka!"
Another added, "Wow.. Welcome Back Kangana!! Twitter is going to be alive & kicking once again."
A third fan commented, "About time. There's gonna be a lot of salt now."
"Wow. Ab maza aayega," wrote another one.
Another user wrote, "Chaliye bawaal shuru karte hai."
Wondering why did her Twitter account get suspended? The actress had been temporarily restricted on the platform quite a few times for her controversial takes on burning topics.
However, the final blow came in May 2021 when she took to Twitter and wrote about the West Bengal election results, post-poll violence, and the minority's influence in the state. She had also called Bengal Chief Minister Mamata Banerjee a "bloodthirsty demon Tadka".
According to Hindustan Times, a Twitter spokesperson had said, "We've been clear that we will take strong enforcement action on behaviour that has the potential to lead to offline harm. The referenced account has been permanently suspended for repeated violations of Twitter Rules specifically our Hateful Conduct policy and Abusive Behaviour policy. We enforce the Twitter Rules judiciously and impartially for everyone on our service."