Kangana Ranaut's sly dig after 'Pathaan' Release!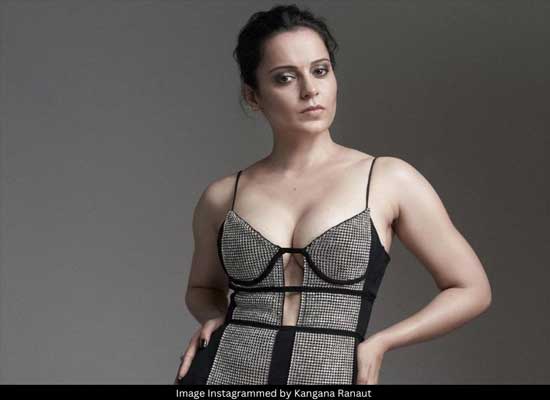 Kangana Ranaut is back on Twitter and how! The Indian actress known for her outspoken views created waves on her first day back on social micro-blogging platform Twitter. Kangana Ranaut's Twitter account had been suspended for nearly two years but with a change in ownership of the company, Elon Musk's takeover, many controversial accounts that were earlier suspended have been reinstated. Kangana Ranaut took no time in making her presence felt after taking a brutal dig at the film industry on the day Shah Rukh Khan-starrer 'Pathaan' released.
While Kangana Ranaut didn't specifically name SRK or 'Pathaan' but her jibe was clearly aimed at the attention the movie has been garnering over its advance booking figures.
Kangana went on a rant of sorts, writing that whenever the film industry wants to "project success of any endeavour/creation/art they throw flashing currency digits in your face, as if art has no other purpose..it exposes their lowly standards and the kind of deprived lives they live .."
"Primitively art blossomed in temples and reached literature/theatres and eventually inside cinemas. It is an industry but not designed for major economic gains like other billion/trillion dollar businesses,that's why art/artists are worshipped not industrialists or billionaires," she added.
"So even if artists indulge in polluting the very fibre of art and culture in the nation they must do it discreetly not shamelessly."